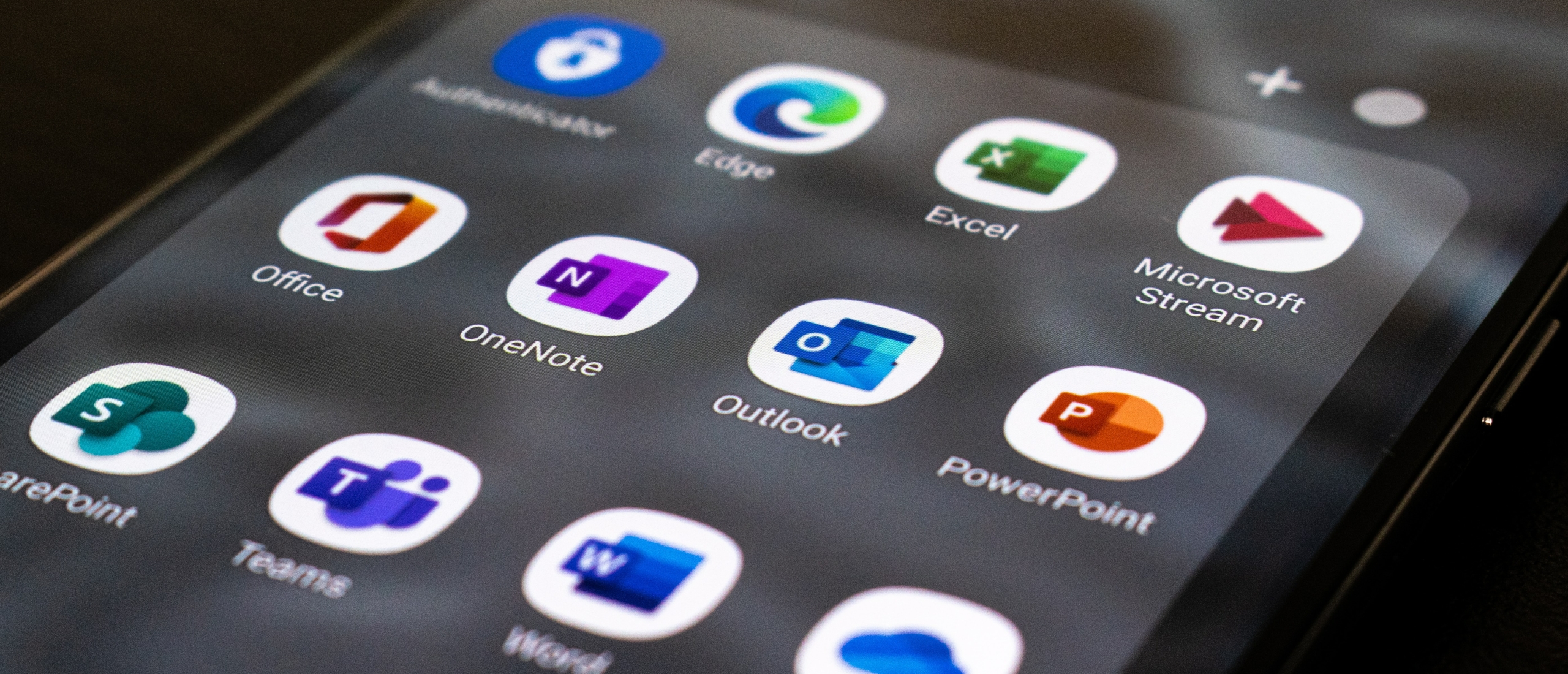 Which applications are included in Office 365?
Office 365 is a productivity suite from Microsoft. Office 365 must be purchased in a subscription form, which is a big step. But which applications do you get with Office 365 and what can you do with it? You can find out about it in this blog!
Microsoft Word
Everyone is familiar with Microsoft's word processor by now. Word is one of the most widely used word processors in the world. Word is used for multiple purposes such as creating reports, letters and notes. You can also insert some graphic objects into Word, and it is even possible to make technical drawings.
Microsoft Excel
Microsoft Excel is a spreadsheet program, in which you can use spreadsheets for calculations. There are several functions in Excel with which you can calculate, search or filter in your spreadsheet. Excel is mainly used for financial and technical calculations. You can easily create attractive and clear pivot tables and charts to display data in a fun way.
Microsoft PowerPoint
With Microsoft PowerPoint you can create slideshows to present or explain something in an attractive way. You make a number of slides with what you want to present, and easily dress it up nicely. Where Microsoft PowerPoint once started for business users, PowerPoint is now used for many purposes. For example, many students use Microsoft PowerPoint to support speaking engagements, presentations, pitches and speeches. Also, some people use PowerPoint to edit images, for recreational or personal purposes.
Microsoft OneNote
In Microsoft OneNote, the user can make notes by inserting text, images, audio fragments, drawings and diagrams. With OneNote you can easily organize information and then share this information with other OneNote users. Different pages, sections and separate notes are created. This eventually leads to a 'book' of different notes. There is also a link between OneNote and Excel, so you can easily link certain worksheets from Excel in OneNote.
Microsoft Outlook
Microsoft Outlook is known among young and old. In Outlook you can easily send, receive and archive e-mail messages. In addition, you can add contacts, make and send appointments in the online agenda, draw up to-do lists, and make separate notes.
Microsoft OneDrive
Microsoft OneDrive is a service from Microsoft that allows you to store files online in the cloud. You can then open these files anywhere, as long as you are logged in and have an active internet connection. OneDrive can be reached via a web browser, you can also choose to install OneDrive, which gives you access to your files from the explorer.
Skype
Skype is also known to many. Skype is a program that allows you to make phone calls over the internet. When you call from skype to mobile or landline numbers, you have to pay or take out a subscription.
Microsoft Teams
Microsoft Teams is intended as a successor to Skype. Microsoft Teams is a communication platform that allows people to work together in groups. In Teams you can chat, make video calls, save files, share and collaborate with other applications. In addition, in Teams you can make and receive calls on a fixed telephone number, transfer and transfer calls. You can also set up a voicemail, auto attendant and call queue.
Microsoft Exchange
Microsoft Exchange is an e-mail service from Microsoft that is often used by large companies. Exchange actually 'delivers' the mail to your mailbox, but Exchange also synchronizes other things such as the address details of your contacts, the online calendar and task management. Microsoft Exchange only works on Windows Server.
Microsoft SharePoint
SharePoint has many similarities with OneDrive, but is mainly intended for internal content management of organizations. You can upload files, and then manage who sees them within your organization. Organizations use SharePoint for example to share memos, announcements and other documents.
Microsoft Access
Microsoft Access is a relational database management system that also allows less experienced users to set up a database. Access can also be used as the 'front-end' of a program, which makes Access unique compared to other programs such as Microsoft SQL Server and Oracle.
Microsoft Publisher
Microsoft Publisher is an application from Microsoft that allows you to create pages and process text, just like Microsoft Word, but Publisher focuses on page design and Layout. Publisher is not recommended for large commercial printers and professionals, but is often seen as an entry-level program for editors and media designers.
Don't know anything about Office 365? Read more about it in this blog: What is Office 365?
Buy cheap Office licenses
Softtrader offers a wide range of pre-owned Microsoft licenses. Request a quote below!
Do you have questions? Contact us!
For more information about which Microsoft software and licenses are best for you, please contact us. We are available from Monday to Friday from 9 a.m. to 5 p.m.