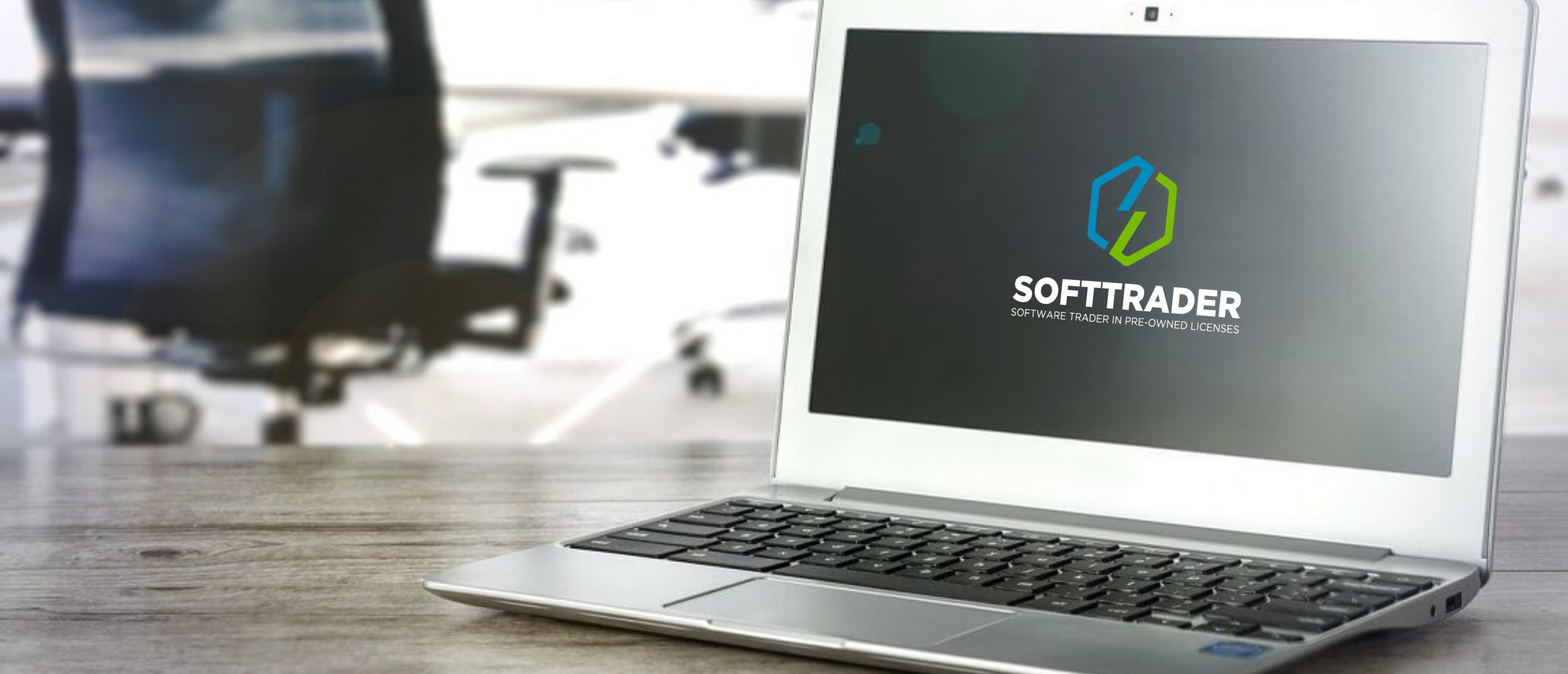 What are pre-owned software licenses?
Are you considering pre-owned software licenses? More and more companies (SMEs) are using these second hand licenses for their organisation. In fact, with their used Microsoft licenses they save up to 70% on their expenses compared to buying new licenses. In this article an overview of the key aspects of pre-owned licenses.
What is pre-owned software?
The software is not a physical product sold like cars or computers. Software is an intellectual property and copyrighted. The person entitled to software authorizes others to use it through the license. The content and scope of a license is your choice, but in practice we often work with a few standard forms. A well-known example is the EULA (End User Licensing Agreement): a license that allows use for internal purposes, but not resale. Another example is the OEM license, under which you can group software with a computer and sell it together.
Many standard software licenses stipulate that, after payment of a single amount, the software can be used forever. In C-128/11, Europe's highest court, the European Court of Justice, ruled that such licenses constituted a "sale" of the software. This means that you can resell these licenses to third parties, in other words, second hand software licenses are legal.
What type of license do I need?
Thinking of a new license for your SME? The OLP licenses are probably the most suitable. By making this choice, you opt for the open licensing program with which you can use the licenses forever, with their biggest advantage: scalability. In order to use this open license, the purchase must be made for a minimum of 5 licensing units of Microsoft products at the time of the first order. The number of licenses you will need depends on the number of employees who will use them.
Firstly, pay attention to the software's features. For example, an SNGL license means Single Language and indicates that you can install the software in one single language. The reach of second-hand software is exactly the same as for new software. In other words, the scope of the software license is limited to the license conditions of the software owner. Secondly, be aware that the only drawback of second-hand Microsoft software is that it cannot be included in Microsoft's Volume Licensing Service Center (VLSC). However, registration of the license in the VLSC is neither necessary nor mandatory. This can only be useful if the VLSC is used as a management portal for your licenses.
Read more about the differences between retail and volume licences here.
Requirements of pre-owned licenses
To be eligible for sale, a license must meet a number of requirements:
The used software license was introduced into the trade of one of the European Union countries with the permission of the software owner;
The used software's license was obtained indefinitely;
There is no other charge for using the used software license.
The used software license is not used at the time of delivery;
The used software license is not split or otherwise incomplete.
Contractual arrangements
A copyright holder may, of course, include in his licensing agreements that the resale is not allowed. Whatever the wording, according to the European Court of Justice, this is not binding if the above requirements are met. It is not intended that the legal right of exhaustion will be blocked by creative contractual provisions.
We have experienced audits with some of our customers who have purchased second hand software licenses. The latter audits showed each time that the software could be used without problems. As a result, we can affirm you that you don't have to worry about audits for any type of our Microsoft pre-owned licenses.
Softtrader: the pre-owned software specialist
In conclusion, you can easily save on your expenses, provided you know how to do it right. That's why we're here to guarantee you a valid pre-owned Microsoft.
Read all about refurbished Microsoft software here.
Benefits of Pre-Owned Software: Infographic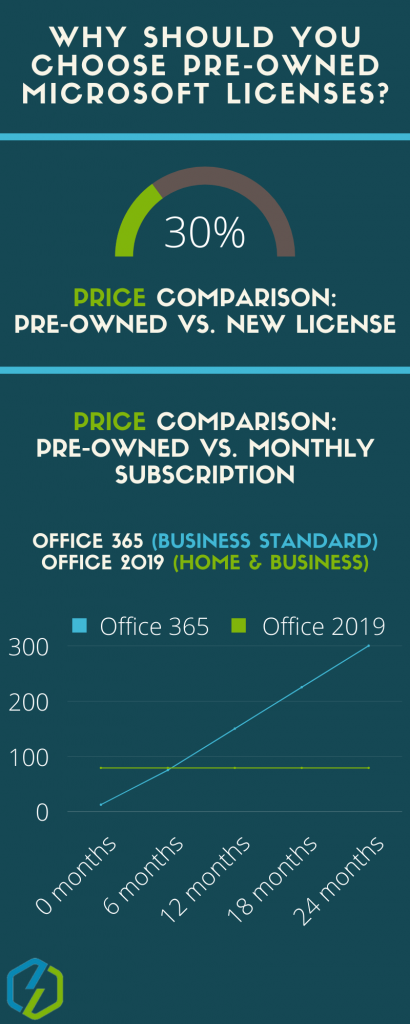 Buy used software licenses
Do you have any questions? Contact us!
For more information about pre-owned Microsoft software and the licenses that are best for you, please contact us. We are available Monday to Friday from 9am till 5pm