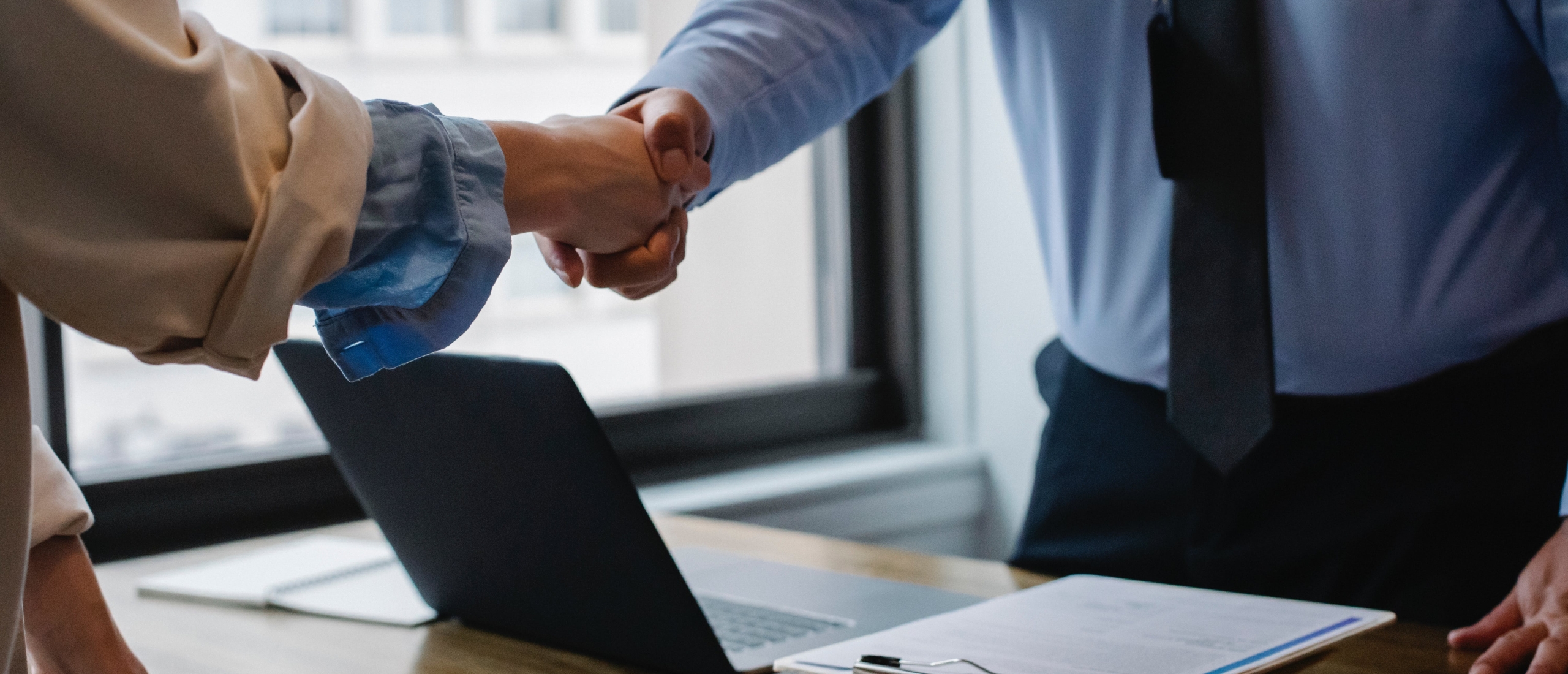 What is a Microsoft Certified Partner? How to choose the partner that suits you?
Microsoft Certified Partners are distributors of Microsoft technologies who fulfil certain requirements set by Microsoft. In order to become certified, they need to be approved by Microsoft. While being a Microsoft Certified Partner brings some advantages, since 1 October 2019 they are only authorized to sell hybrid or cloud solutions. This means that clients who prefer to acquire on-premise solutions cannot do so through Microsoft Certified Partners. Further in this article you can read more about what exactly certified partners are, how to choose between them, and what other options do you have as a customer.
What is a Microsoft Certified Partner?
Microsoft Certified Partners are companies that partner with Microsoft to provide their software products and services. Additionally, to acquiring software or services, you could go to Microsoft Certified Partners when you need support with a technical or other software-related issue, such as installation, migration or advice. To become "certified", these companies need to prove that they can handle a wide variety of IT projects and services related to any Microsoft product.
Microsoft Certified Partners (or MCPs) are experts in Microsoft products because they are part of the Microsoft Partner Network. Through this network, MCPs receive the latest information and updates together with trainings directly from Microsoft. 
How many types of Microsoft partners are there?
The two main MCP types are Managed Service Providers (MSPs) and Cloud Solution Providers (CSPs). A Microsoft partner can also be specialized in both. 
You can go to a MSP for anything ranging from IT services, security, networks, applications or ongoing support that can help your business run smoothly. The services MSPs offer are usually combined with the ones from Microsoft. CSPs, on the other hand, are specialized in cloud offerings. Beyond just selling them, CSPs can guide you through your entire cloud journey from planning to installation, management or migration. Their main focus is that your cloud system runs smoothly. 
How do you benefit as a customer?
Customers decide to partner with Microsoft Certified Partners in order to avoid worrying. Since MCPs receive trainings directly from Microsoft and they need to earn the title "Certified Partner", they are considered a safe choice when acquiring Microsoft software. Moreover, MCPs offer specialized assistance and services in a wide range of areas, from infrastructure to e-commerce.
While there are many benefits of partnering with MCPs, the downside of this is that MCPs always lead their customers to the latest Microsoft solutions which is never the most cost-effective option. What's more, Microsoft's interests will often take precedence over the customer's interests or needs.
After reading the benefits and the disadvantages of partnering up with a Microsoft Certified Partner, some of the following questions may arise: 
But what if I want or need a completely on-premise solution?
Is it possible to save some money on licenses?
How do I acquire a license that still has a long-life cycle but is no longer traded by Microsoft?
I am aware of licensing compliance and I know how to set up my business IT infrastructure, why do I have to pay extra for that? 
The following section provides an alternative solution to such problems. 
Non-certified partners
While it sounds safer to choose a Microsoft Certified Partner, this is not a one-size fit for every company. The alternative solution when your situation doesn't need a certified partner is in the pre-owned software market. Used licenses are a market niche that can help you in all of the above situations. You do not need to overpay for a software when you can save up to 70% with an already used one. Different than material objects, software does not wear off with one use, therefore you can get the same working software for a cheaper price only because another company has used it for some time and de-installed it after. Many non-certified partners offer used Microsoft licenses. Softtrader, for example has helped more than 1.2K companies for the past 10 years all around the European Union in acquiring their software at a better price. With non-certifies partners such as Softtrader, you can not only save on licensing, but you can also get previous or obsolete versions with a good lifecycle. You can also consider a non-certified partner is you would like to benefit from 100% on-premise solutions. 
Read more about what pre-owned software are here.
The on-premise licensing market was legalized in 2012 by the European Court of Justice in its decision of 3 July 2012 C-128/11. From then on, Softtrader began its activity and to this day, we work to reduce the costs of commercial licenses. Want to know more? Contact us with your questions and our experts will be happy to assist you.
To summarise
When looking for a Microsoft-certified partner be aware of which of the two types of partner you need. When it comes to not certified partners, it's important to be cautious and research the company's' reputation before handing over your IT project. In general, to find the best provider that meets all your needs, be direct and honest about your objectives during discussions with different companies. You can always request a quotation first and compare prices and delivery terms before you decide. 

Would you like to arrange a meeting with Softtrader to discuss your company's interests and how we can apply pre-owned Microsoft licenses to help you reduce your licenses costs? Contact us today!