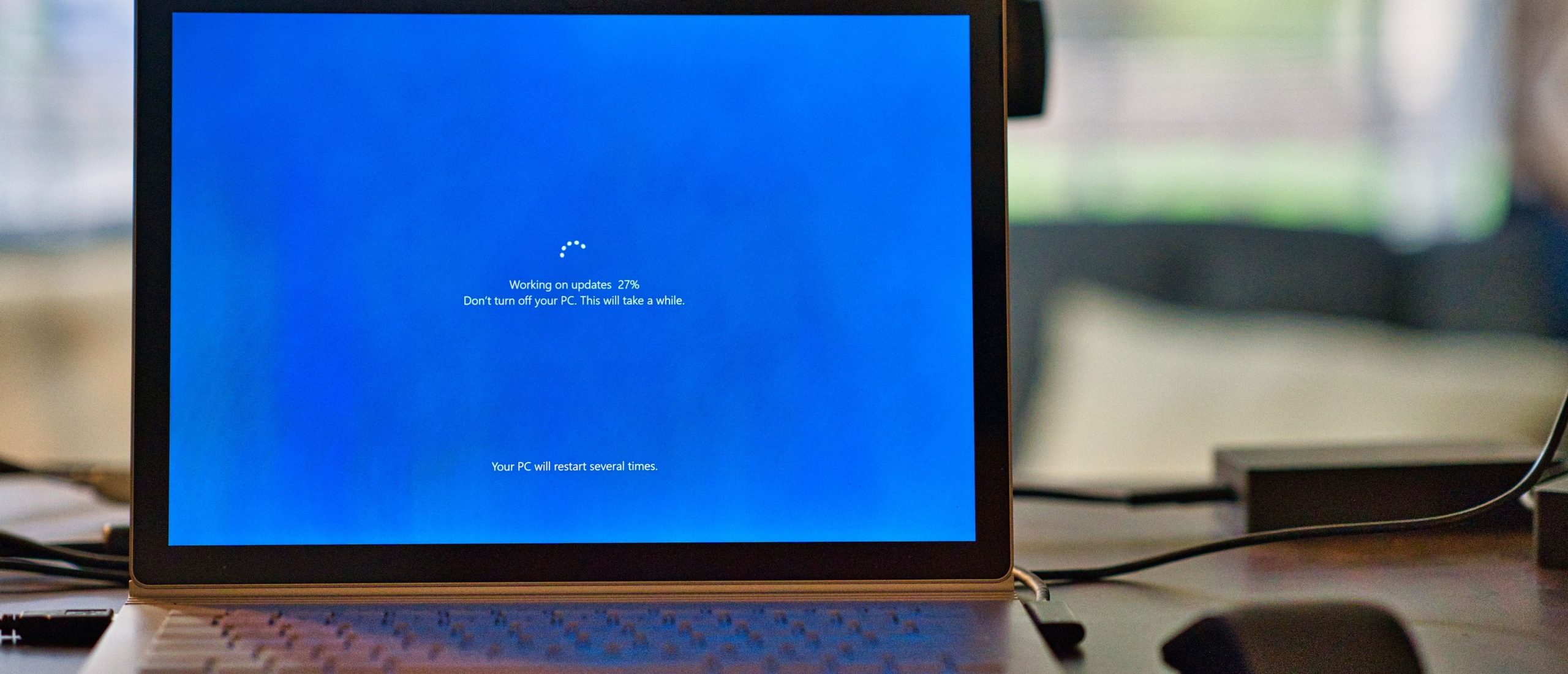 Microsoft Visio 2021 Standard vs Professional: What are the differences?
When presenting simple diagrams, programs such as Microsoft Word or Powerpoint are sufficient. When displaying more complex processes and models, Microsoft Visio is significantly better suited.
In addition to being very useful, Microsoft Visio also helps in achieving and maintaining a professional look. This article compares the Standard and Professional versions of the latest Visio.
What are the benefits of Microsoft Visio 2021 Standard?
Microsoft Visio 2021 Standard offers the following options:
A wide selection of shapes and themes, so your presentation always has a professional look.
Makes it easier to create and share versatile and complex diagrams.
More and improved features, including editing and commenting on shared files with multiple people.
Easily link charts to data from Excel, Exchange, or Azure Active Directory
Preventing information leak improvement through Information Rights Management.
What are the benefits of Microsoft Visio Professional 2021?
Microsoft Visio 2021 Professional offers the following options:
A wider selection of templates and diagrams than the Standard version, for example ERD and UML diagrams.
Work on a diagram with two or more co-authors at the same time, with presence indicators showing where the co-authors are in the file.
Easy to link with sources, such as Excel, SharePoint and SQL server.
Many functions and possibilities to visualize data easily and clearly.
Provides support in various process standards, such as BPMN 2.0, IEEE and UML 2.5. In addition, diagrams can be validated using built-in and extensible business rules.
Read more about the Microsoft Visio software here.
Read all about Visio for Mac here.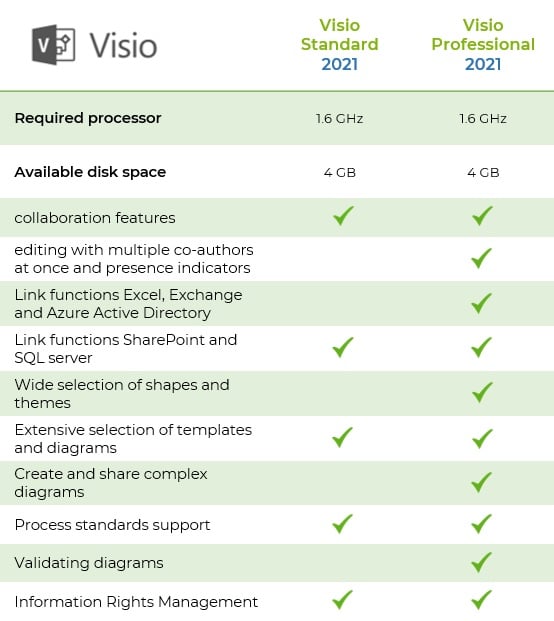 Conclusion
Microsoft Visio 2021 Professional has the same benefits as the Standard version. What makes the Professional version better than the Standard version is an even wider range of templates and diagrams, the ability to work with multiple authors in one file, easy linking of sources, wider range of functions to visualize data and the range of support for process standards.

Buy cheap Microsoft licenses
Softtrader offers a wide range of pre-owned Microsoft licenses. Request a quote below!
Do you have questions? Contact us!
For more information about which Microsoft software and licenses are best for you, please contact us. We are available from Monday to Friday from 9 a.m. to 5 p.m.