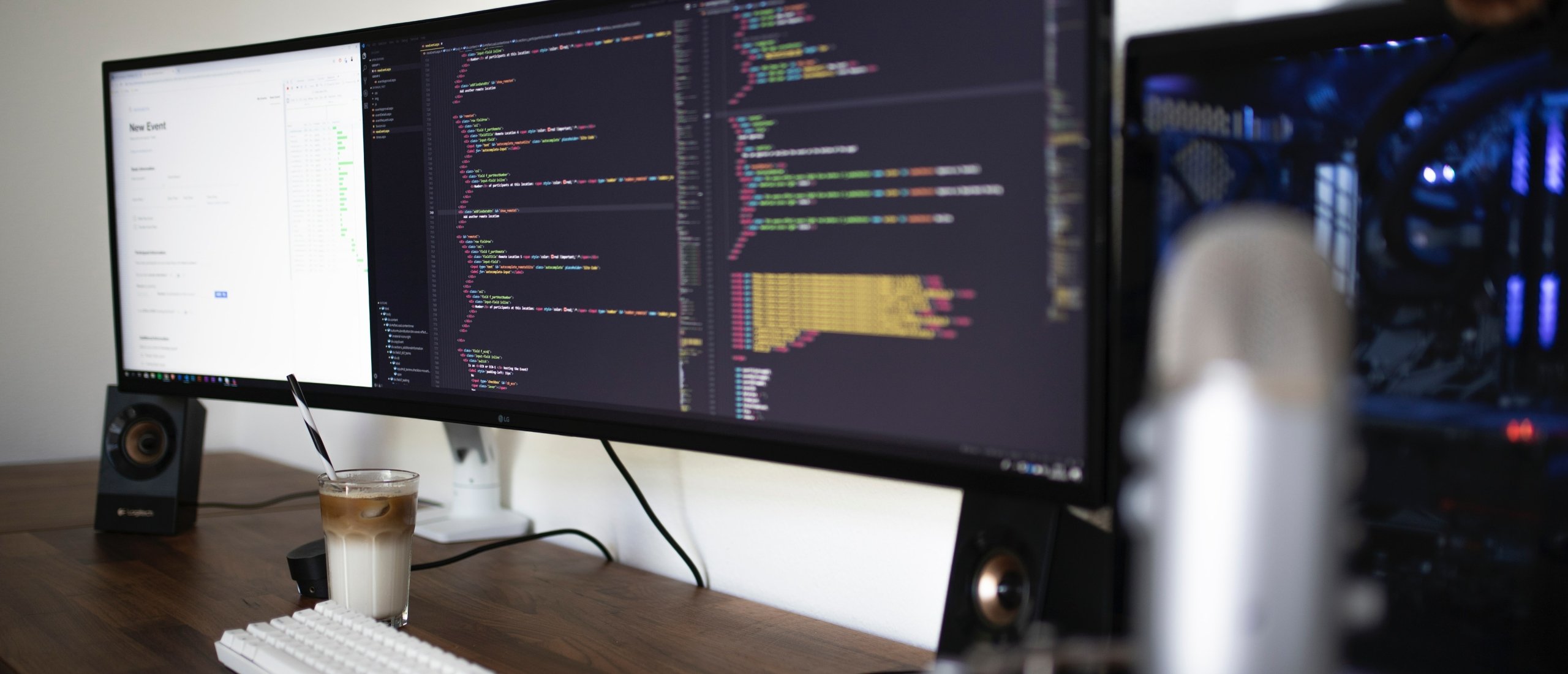 Microsoft Visio 2019 vs. 2021
Visualizing certain things is very useful and sometimes necessary, especially in business this can be the case. Suitable software is very useful for creating simple or complex diagrams. Microsoft Visio is a good choice for this. Once every few years, Microsoft releases a new version of Visio. The most recent version is Microsoft Visio 2021. This blog compares the latest version with its predecessor. Find out here which version is best for you.
Microsoft Visio 2019: What are the benefits?
Microsoft Visio 2019 has many advantages and possibilities to offer. It has the following to offer:
The ability to create and visualize simple and complex diagrams and flowcharts.
A very wide collection of built-in shapes, objects and stencils to work with.
Many templates to get you started. Also accurately model templates for things like organization charts, brainstorming sessions and databases.
The ability to create 3D map charts.
The ability to retrieve live information from external sources, such as Excel sheet and Access database.
UML tools. These tools help create diagrams about things like components, communication, and implementation.
A good and stable AutoCAD support.
Microsoft Visio 2021: What are the benefits?
Microsoft Visio 2021 includes all the benefits and capabilities of the 2019 version, including the following:
New Azure stencils and shapes and updated templates and styles.
Added ready-made graphics for diagrams.
Content for Social Distancing Planning.
Visual renewal. It now includes a clean and clear style, making actions and functions easier to find.
Improved performance and stability fixes.

Microsoft Visio 2019 vs. 2021: The main differences
Following are the main differences between Microsoft Visio 2019 and Microsoft Visio 2021:
Microsoft Visio 2021 has even more different stencils, shapes, templates and styles to choose from than the 2019 version.
The corporate identity of Microsoft Visio 2021 is different compared to the 2019 version. It looks slightly clearer and tighter in the 2021 version than the 2019 version.
Microsoft Visio 2021 outperforms the 2019 version. It has become a lot faster and the stability of the program has also improved compared to the 2019 version.
Read more about the Microsoft Visio software here.
Read all about Visio for Mac here.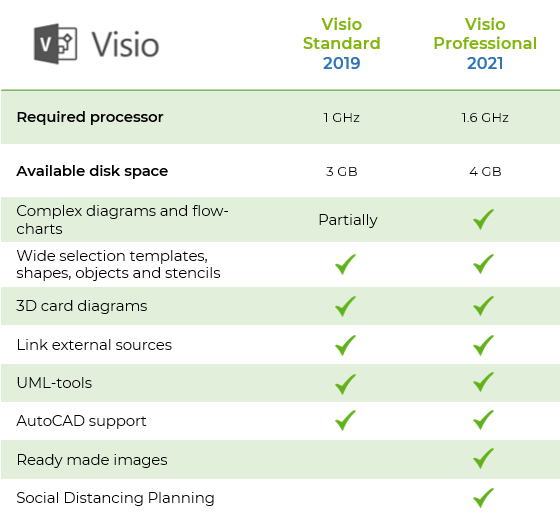 Buy Microsoft Visio licenses?
Looking for cheap Microsoft Visio licenses? Then you have come to the right place at Softtrader! We offer software licenses with up to 70% discount. Are you curious about what it will cost you? Request a quotation below!
Do you have questions? Contact us!
For more information about which Microsoft software and licenses are best for you, please contact us. We are available from Monday to Friday from 9 a.m. to 5 p.m.