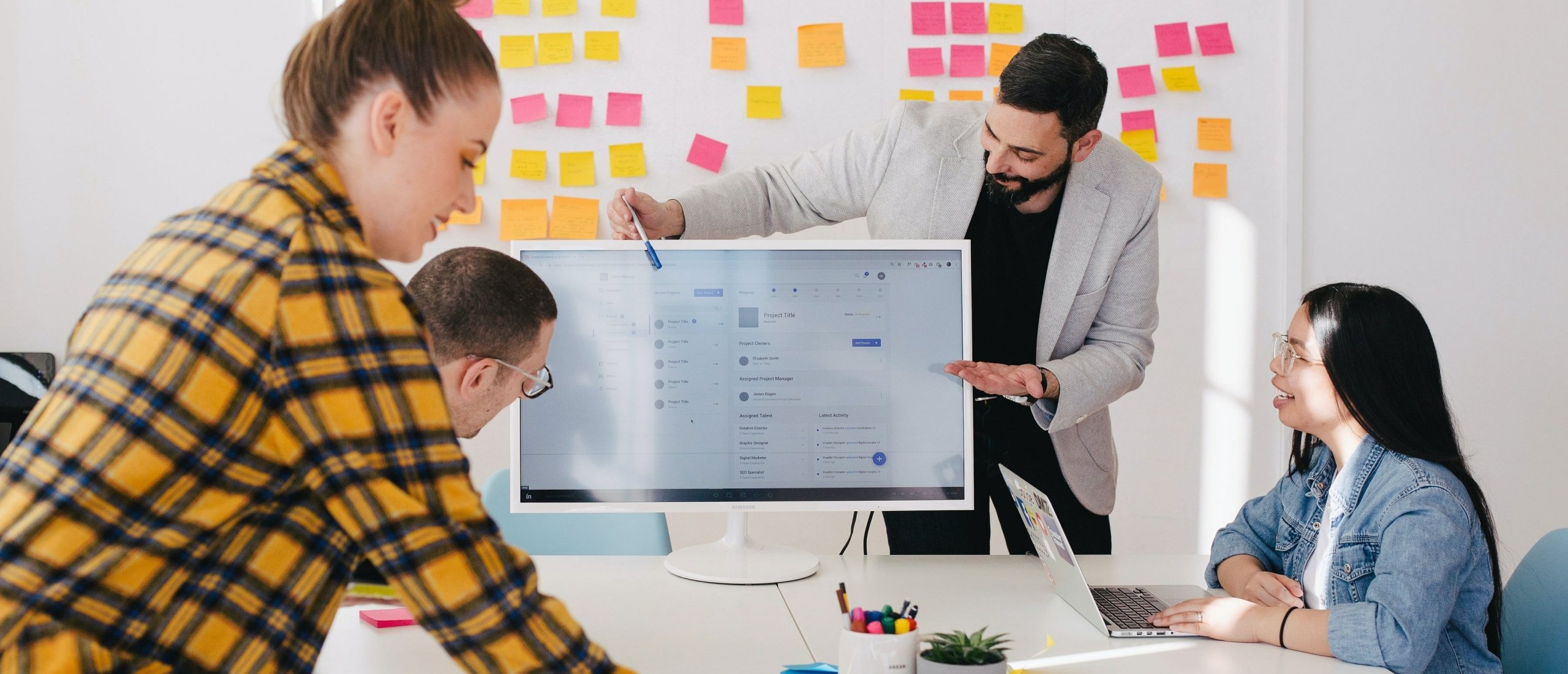 Windows Server 2019 Essentials vs. Standard vs. Datacenter
While Windows Server 2019 Essentials is limited to 25 clients, the Standard version and the Datacenter are not and this depends on a number of CALs (Client's Access Licenses) that you purchase. In this blog, we will show you some basic differences between Windows Server 2019 Essentials, Standard and Datacenter.
Windows Server 2019 Essentials
Microsoft Windows Server 2019 Essentials is a local server product for small businesses with fewer than 25 employees. Windows Server 2019 Essentials will have the same features as the 2016 version, including:
The only license with Client Access Licenses (CAL) for up to 25 users / 50 devices;
Lower price than standard version;
Ability to run all traditional applications and other functions within the user interface and also use file and print sharing.
In Windows Server 2019 Essentials, you will find even fewer features than in 2016 Essentials, because Microsoft has deprecated a main feature that was present in the 2016 version.
Please note that when you purchase the Essentials edition, you do NOT need to purchase Client Access Licenses (CALs) as you do for Standard and Datacenter. However, you cannot extend the number of users beyond the built-in 25 users. That's one of the main reasons to buy Essentials.
Actually, Microsoft has no plans to release the next version of Essentials for the next major release of the Windows server. Windows Server 2019 Essentials is probably the last version of Windows Server Essentials.
Windows Server 2019 Essentials limitations
Only works with Retail licenses of Office;
It is not possible to work remotely;
A max. of 25 users;
Cannot work with SQL Server, Exchange Server and Sharepoint Server.
Windows Server 2019 Standard
Windows Server Standard is designed for small or medium businesses that need more than 25 users or more than one server to separate different server roles. Only by using the standard version of Windows server, you can separate Flexible Server Master Operations (FSMO) functions from more than one server and achieve higher security of your environment.
Windows Server 2019 Datacenter
Windows Server Datacenter is mostly used for virtualization as it allows you to place many virtual machines (VMs) on one physical host. Datacenter, same as Standard, requires CALs, but allows running an unlimited number of virtual machines.

However, the cost of a Datacenter license is a lot higher than a standard license, so if you are running fewer VMs on a physical server, it will generally be less expensive to purchase just the standard.

Windows Server Standard vs Datacenter: the differences (2019 version)
Windows Server Standard vs Datacenter:
There are many differences between Windows Server Standard and Datacenter. These differences can be important to your organization and it is therefore important that the functionalities of both servers are clear. Below you can read differences in functions and limitations.
Virtualization- Although Windows Server 2019 Standard can be used as a virtualization guest, it is limited to 2 virtual machines, plus one Hyper-V host per license.
Datacenter provides unlimited virtual machines plus one Hyper-V host per license.
Network Virtualization- One of the most important roles in Windows Server network virtualization is the Network Controller role. Only Datacenter offers the role of network controller. Windows Server 2019 Datacenter is the only edition that offers software-defined networking functionality.
Containers- While Windows Server 2019 Standard can run unlimited Windows containers, it can only run two Hyper-V containers. Windows Server 2019 Datacenter can run unlimited Windows containers AND unlimited Hyper-V containers.
Hyper-V Security- Using the Host Guardian service, Hyper-V virtual machines can be encrypted. This is only available with Windows Server 2019 Datacenter.
Storage Replicas- Although Windows Server 2019 Standard can provide storage replica, it is limited to 1 partnership and 1 resource group with a single volume of 2 TB. Windows Server 2019 Datacenter can join unlimited storage replicas.
Storage Spaces Direct- The software-defined storage technology in Windows Server 2019 is limited to Windows Server 2019 Datacenter. S2D allows you to use locally attached storage that is pooled into a pool of storage between the members of a cluster with Storage Spaces Direct.
Inherited Activation- While the standard version of Windows Server 2019 can take advantage of inherited activation when hosted on Datacenter, Windows Server 2019 Datacenter can be either a host or a guest.
Top 5 New Features in Windows Server 2019
Windows Server 2019 continues improvements and adds new features over the previous version. Here are the top 5 features of the latest version of Windows Server listed.
1. Security Improvements
Windows Server 2019 includes Windows Defender Advanced Threat Protection (ATP), an all-new and improved anti-malware protection. It automatically blocks and warns about possible malicious attacks.

Windows Defender ATP has a new set of host intrusion capabilities called Exploit Guard that allows you to configure the server for a smaller attack surface, network security, controlled folder access, or protection against exploits.

You can choose and protect sensitive data from ransomware by blocking untrusted processes from accessing your protected folders.

By default, most of the general personal folders are already added, so you just need to check whether the button is activated or not. You can also add other folders to this protection.
2. Easy migrations with Storage Migration Service
With Storage Migration Service, you can easily migrate and transfer all files and configuration settings (shares, NTFS permissions, and properties) from older Windows servers to new operating systems. You can also migrate your files to the Azure cloud.

You have the option to set up multiple migrations at the same time. Everything is managed with Storage Migration Service in Windows Admin Center.
3. Windows Subsystem for Linux 2
Already a second iteration of this popular component, it allows you to run Linux directly on the Windows Server machine.

Windows Server will ship a real Linux kernel with Windows that will allow full compatibility with system calls.

WSL 2 is a perfect component for developers and it is much faster than WSL 1. Initial tests showed that WSL 2 is up to 20x faster compared to WSL 1 when extracting a zipped tarball, for example. Or that it is about 2-5x faster when using git clone.
4. ReFS Deduplication
Another feature of Windows Server 2019 is ReFS deduplication, which allows you to take advantage of both data deduplication and the ReFS (Resilient File System) file system.

It works simply by removing duplicate data blocks and only unique data is stored. As a result, storage space consumption is reduced.

ReFS is a new standard for storage, but it wasn't perfect in the beginning. Over time, Microsoft manages to fix and improve bugs to become a truly resilient enterprise file system.

ReFS uses checksums for metadata so that it has the ability to reliably detect data corruption. ReFS has a data integrity scanner called "scrubber". This scrubber scans the volume and is able to find latent corruptions and proactively trigger a repair of that corrupted data. It has an auto-healing ability.
5. Windows Admin Center (WAC)
While WAC is free to download as an add-on for any Windows system, it is especially useful for managing remote systems and remote servers without a GUI. It is expected that Microsoft will further develop this tool and expand this tool to perfection.

With WAC, you can easily manage your servers and/or hyper-converged infrastructure from a single console. Management is simplified because, through a web-based user interface, this tool integrates not only the graphical part of the management, but also other tools such as PowerShell, Task Manager or remote desktop.
Read more about the differences between Windows Server 2022 and Windows Server 2019.
Read more about Windows Server 2022 Standard vs. Datacenter.
Windows Server 2019 End of Life (EOL)
As always, the Windows Server 2019 has an End of Life date. For the mainstream support, this will be January the 9th in 2024. After this date, the Windows Server will not be getting any improvements and updates, apart from security updates and it keeps the security it had before this date. This is the only thing included in the extended support, which ends on January the 9th in 2029. So, until this date, the server will still have the security and security updates, it had before the end of the mainstream support.
Buy cheap Windows Server licenses
Are you looking for a cheap Windows Server license? Softtrader is a specialist in second-hand Microsoft licenses, which saves you up to 70% on the new price. Softtrader offers Windows Server 2008, 2012, 2016, 2019 and 2022. Curious about the price? Request a quote now!

Do you have questions? Contact us!
For more information about which Microsoft software and licenses are best for you, please contact us. We are available from Monday to Friday from 9 a.m. to 5 p.m.