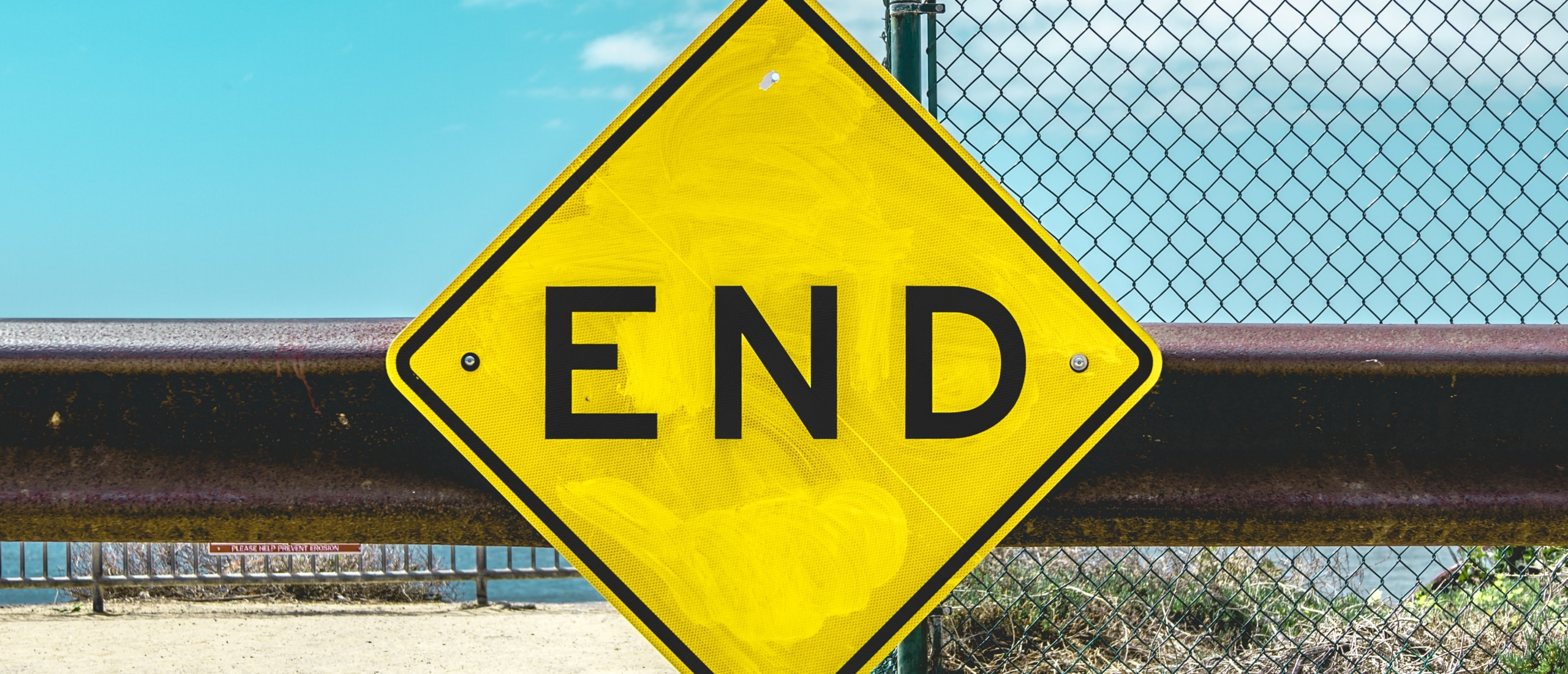 Windows Server 2016 end of life
When does Windows Server 2016 support end?
Windows Server 2016's mainstream support expired on 11/01/2022. After this date, the server does not receive some updates. The security and security updates are however still there! This is because of the extended support, which lasts until 11-01-2027. The extended support only includes security updates. Since the 11th of January 2022, the server does not receive any bug fixes or improvements. Further in this blog, you can read about what the end of mainstream support means for private and personal users and whether it is already time to consider purchasing Windows Server 2019 or Windows Server 2022.
End of Life (EOL) for Windows Server 2016?
The end of Microsoft's support for Windows Server 2016 is also called the "end of life" for the license. This phrase is misleading, as the license is still usable. What does end of support mean exactly? Well, in most cases, what is ending, is the mainstream support. This usually happens 5 years after the release of the license. After the mainstream support ends, users can still opt for extended support. This support provides updates and bug fixes. If you wish to receive non-security updates, you can opt for the paid support agreement. This extended support lasts until 11-01-2027. What this means, is that all Windows Server 2016 users will still receive security updates until the end of the extended support. Bug fixes or improvements are, however, not included.
Alternatives to Windows Server 2016
The end of support for Windows Server 2016 leads to an end of updates, improvements, and bug fixes. The end of support, however, does not make Windows Server 2016 unusable. Users who refuse to switch to a newer edition can still use their 2016 license if they do not mind the consequences of ending Microsoft support during the extended support.   Many companies, as expected, are worrying about the safety of Windows Server 2016. In theory, the server is usable, although, it may cause unexpected problems. For this reason, companies are researching alternatives to the 2016 edition. To make the most beneficial decision for your company, further in this blog, you can find a comparison between the two newer editions - Windows Server 2019 and Windows Server 2022.
Windows Server 2019 vs. Windows Server 2022
Which server would be the best choice for you and your company is strongly dependent on your needs and cores. Another important factor in the upgrade decision-making is of course the end of support for the newer versions. Microsoft has announced that it will support Windows Server 2016 until 09/01/2024. For Windows Server 2022, the end of support is 13/10/2026.
In the table below you can find a functional comparison between Windows Server 2019 and 2022.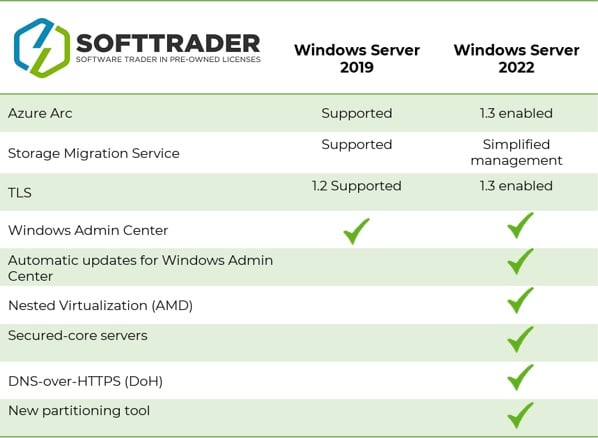 Upgrading to Windows Server 2019/2022
To upgrade from Windows Server 2016 to either Windows Server 2019 or 2022 essentially means acquiring another license. You may be considering purchasing a pre-owned license. Buying pre-owned is a justified choice, since, in its essence, the only difference between a new and a pre-owned Windows Server 2019/2022 license is that the former has already been activated. With a pre-owned license, you have the same features and will still receive all the updates until the end of support for the specific license for a significantly lower price.
You can read more about what second-hand licenses are and whether they are legal on the blog here.

Installing Windows Server 2019/2022
After purchasing your Windows Server license, you can follow these 9 steps to install it.
Choose which license you want - Windows Server 2019 or Windows Server 2022
Buy the license online; you can take a look at our product palette
After receiving the key, install the license on your computer and choose your preferred language and time zone
Click on "Install now" and select your purchased version
You will see the license terms, if you agree to them, continue further
In case you have the older version installed already, you can select "Upgrade"; if not, press the custom button
Choose where you want to install your server and press "Next"
Now the installation has started; wait a couple of minutes until it is ready
You can now choose a password and complete the installation by pressing the "Finish" button
Do you have questions? Contact us!
For more information about which Microsoft software and licenses are best for you, please contact us. We are available from Monday to Friday from 9 a.m. to 5 p.m.