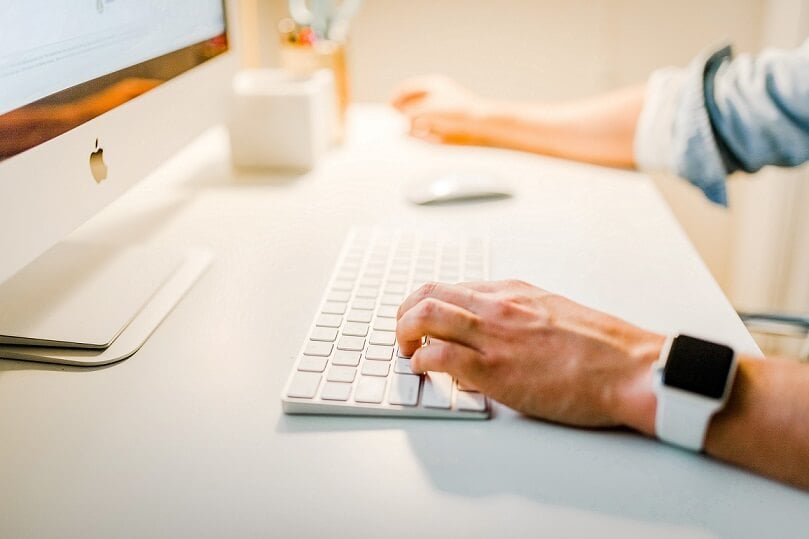 On-premise Exchange Server
Microsoft Exchange Server is a platform with which the user can e-mail, contact, schedule and collaborate. This can all be done via desktops, mobile devices and web-based systems. Microsoft Exchange Server has been placed on the Windows Server operating system to ensure that companies can use this platform. On-premise Exchange means that the Exchange Server is established locally and therefore not online. By means of a license, Microsoft Exchange Server can be used on devices on which the server is installed.
On-premise Exchange vs Office 365 (Online)
On-premise Exchange: What are the benefits?
The platform provides full authority. Specifications and settings can be easily and quickly adjusted. This makes managing, for example, the mailboxes very easy.
It is possible control server updates, backups, reboots and shutdowns of the platform effortlessly.
With on-premise Exchange you are independent of online servers. You have full control over the platform.
The data is on your own property, which makes it a lot more secure.
It is possible to upgrade the safety function.
Office 365 (Online): What are the benefits?
With Office 365, a number of additional services are available.
Users can always use the up-to-date version of Office.
No hardware installation is required.
Office 365 can be used anywhere as long as there is an internet connection.
On-premise Exchange vs Office 365 (Online): The differences
With On-premise Exchange, the platform is completely in-house, Office 365 takes place online. This makes on-premise Exchange more secure in terms of data than Office 365.
On-premise Exchange is completely under the control of the user, so things can be adjusted as desired. This is not possible with Office 365.
Office 365 is always up to date. On-premise Exchange does offer various updates, but it is not fully up-to-date.
Office 365 is offered in subscription form, so you pay a certain amount on a regular basis. You need to purchase on-premise Exchange once. Over time, you will save more costs with On-premise Exchange. It differs per version where the break-even point is, it is usually between 6 and 18 months. If you plan to use either of these two programs for a number of years, then on-premise Exchange is the better choice.

On-premise Exchange: MFA
MFA, or Multi-Factor Authentication, means that multiple proofs of identity are required to use the platform. The user must demonstrate that they know something, are someone and have something to log in. This system ensures that the platform is better protected against hackers. With on-premise Exchange, data is even better protected, since the server is local.
On-premise Exchange: End of Life
The on-premise Exchange licenses are not infinitely supported. It varies by version when this support expires. When support has expired, the program can still be used, but Microsoft no longer offers support. Exchange 2019 and 2016 support ends on October 14, 2025. Exchange 2013 support ends on April 11, 2023. Exchange 2010 support has ended.
On-premise Exchange: 2019
The 2019 version is currently the most recent version of the on-premise Exchange licenses. In general, it does exactly the same as the predecessors of this version. However, a number of adjustments have been made to make the program even smoother and better. It is now also possible to use Exchange volume licenses. These are made for large companies, this allows many users to access the platform.
On-premise Exchange: Pricing
Are you curious about how much on-premise Exchange licenses would cost you? Then you can request a non-binding quote from us. Softtrader offers very cheap software licenses with up to 70% discount! Request a quote and find out how much it will cost you.
On-premise Exchange: Teams calendar
To link Teams to Exchange, the following steps must be completed:
Users must be synchronized with Azure Active Directory
The user must have an on-premise Exchange Server mailbox
A hybrid Exchange Server must be established.
The user must have the 2016 version or newer installed.
The user must be authenticated.
Once these steps have been completed, you can use the Teams calendar in combination with Exchange Server mailboxes.
On-premise Exchange: Purchasing
Do you have questions? Contact us!
For more information about which Microsoft software and licenses are best for you, please contact us. We are available from Monday to Friday from 9 a.m. to 5 p.m.