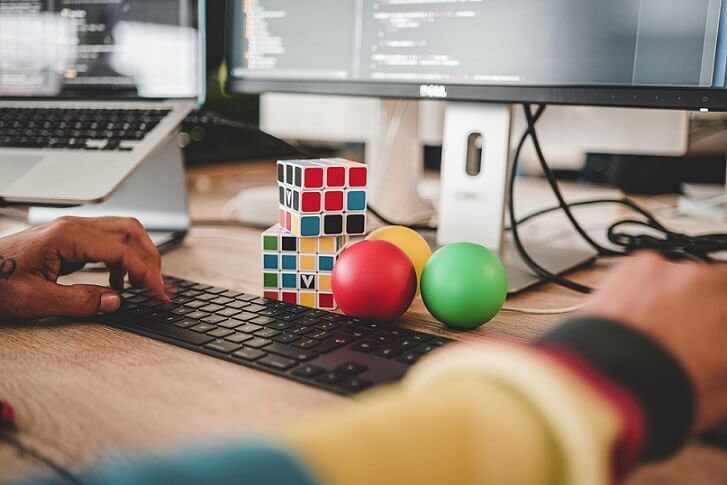 Active Directory with Windows Server: Everything you need to know
What is Active Directory and how does it work?
Active Directory is a Windows Server database that provides a lot of services to ensure that users can connect to the necessary network resources. This database can contain user accounts with various details, such as e-mail addresses, phone numbers, etc. In addition, this database records which users get access at what time. Also, different users have permission to different objects. With Active Directory, this can be easily ordered.
AD DS (Active Directory Domain Services)
Domain Services is the most important function of Active Directory. This feature provides control over which person or device has access to which resources. Data within the organisation can be organised properly this way.
Domains
A domain consists of a group of objects, such as devices and users, that use the same Active Directory database. There are standard domains and subdomains identified with a DNS name.
Trees
A tree consists of multiple domains grouped in a logical way. The domains that are in the same tree are related to each other, here they can "trust" each other. This means that users get permission to resources from the domains that make up the tree.
Forest
A forest consists of multiple trees that are grouped together. It is the highest level of the database. In a forest, trees "trust" each other. This allows users to share directory schemas, catalogues, application information and domain configurations.
Organisation units
An organisational unit allows users, groups, computers and other organisational units to be organised.
Containers
A container is very similar to an organisational unit, the difference being that with a container it is possible to link a Group Policy Object to a generic Active Directory container.
AD LDS (Active Directory Light Domain Services)
AD LDS provides directory services for multiple applications. It provides space for data storage and access to this data. For access, LDS uses APIs (Application Programming Interfaces). AD LDS is a lightweight variant of AD DS.
AD CS (Active Directory Certificate Services)
This part of Active Directory is designed to issue and manage digital security certificates. Gaining access via certificates has proven itself to be more secure and convenient than using passwords.
Active Directory Federation Services (AD FS)
This is a component of Active Directory that manages authentication via a proxy service. Through a federated trust relationship, access is granted to target applications.
AD RMS (Active Directory Rights Management Services)
This is a security tool that protects data by enforcing data access policies. This deals with data such as licences and certificates.
Active Directory poort
The default port to Active Directory Server is TCP port 389. This allows connection to the default LDAP port.
Active Directory Administrative Center (AD AC)
Active Directory Administrative Center is an interface tool built on Windows PowerShell. AD AC makes managing administrative matters from AD DS a lot easier.
On which Microsoft programmes can Active Directory be installed?
Active Directory can be installed on the following Microsoft programmes:
Windows Server 2000
Windows Server 2003
Windows Server 2003 R2
Windows Server 2008
Windows Server 2008 R2
Windows 8
Do you have questions? Contact us!
For more information about which Microsoft software and licenses are best for you, please contact us. We are available from Monday to Friday from 9 a.m. to 5 p.m.